*span class="comments"*/>*?php comments_popup_link(__('Comments (0)'*/), __('Comments (1)'), __('Comments (%)'),''); ?>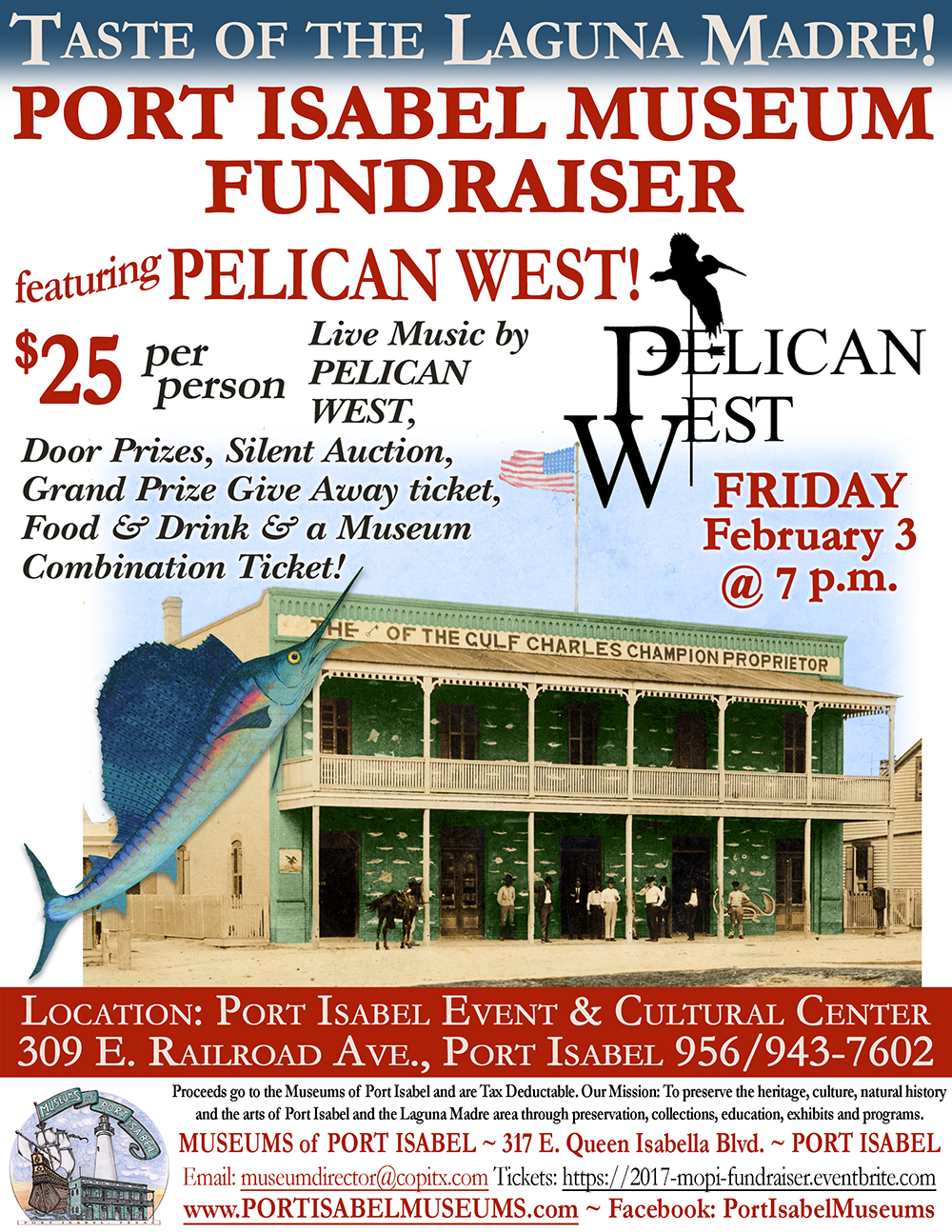 The Museums of Port Isabel are proud to announce its 20th Annual 'TASTE of the LAGUNA MADRE' Museum Fundraiser featuring fresh local fare & PELICAN WEST!
The Museums of Port Isabel will host this culinary event on Friday, February 3, 2017, from 7 to 10 p.m. at the Port Isabel Event & Cultural Center. Dishes prepared by local restaurants will be top of the fare and includes side dishes, desserts and beverages. Live music by PELICAN WEST, door prizes, a silent auction and a Port Isabel Adventure Package raffle are all part of the $25 ticket price.
This IS the Museums of Port Isabel's major fundraiser. Donations will be used to upgrade Museum's exhibits and support programs. Info: 956/943-7602 or museumdirector@copitx.com. Tickets can be purchased at the door, Port Isabel City Hall, Port Isabel Public Library, Port Isabel Chamber of Commerce, South Padre Island Chamber of Commerce or at the Museums of Port Isabel or online: http://bit.ly/2017mopi