Day of the Dead Celebration (Halloween Weekend)
The Museums of Port Isabel Celebrates their Annual Los Colores del Muerto!
October 26: Day of the Dead Celebration 4-11 p.m.
The Museums of Port Isabel, in collaboration with the City of Port Isabel, the Laguna Madre Museum Foundation, the Port Isabel Economic Development Corporation, the Laguna Madre Art League, present their Annual  Day of the Dead festival – "Los Colores Del  Muerto" on Saturday, October 26, 2013 from 4 to 11 p.m. at the Port Isabel Historical Museum, 317 E. Railroad Ave. in Port Isabel.
Dia de los Muerto, Day of the Dead, is a Mexican custom of celebrating all souls and all saints day in a festive atmosphere.  Because the Mexican culture  find joy in remembering loved ones who have passed away, they spend a night and a day at the burial sight of the deceased family members, honoring the memories of their lives. Traditionally, the Day of the Dead was a three day and three night festival that mixed Spanish Catholicism with Mesoamerican Indian roots. The ancient custom has now been transformed to fit the Mexican-American households of today.
The Mexican culture believes that deceased children return to visit Earth on the last day of October, and the faithful dead return on November 2nd. At this time every year, families gather at cemeteries to clean and adorn the graves of their deceased loved ones. The Museum celebrates the heritage and artistic expression of this custom with traditional and non-traditional altars and festivities. See more… > http://portisabelmuseums.com/mopi/programs/day-dead/holiday/
SCHEDULE OF EVENTS*:

10/23 7:00p
Dr. Medrano, Speaker. Treasures of the Gulf Museum.
10/24 7:00p
Telling Our Stories: Speaker~ Mr. David Bowles. David Bowles resides in the Río Grande Valley of south Texas with his wife and children. Bowles launched his D'ANGELO CHRONICLES in 2009. In April of 2011, Absey & Co. published THE SEED: STORIES FROM THE RIVER'S EDGE. In 2012, Bowles teamed up with painter Noé Vela to create MEXICAN BESTIARY. In August 2013, Lamar University Press released FLOWER, SONG, DANCE: AZTEC AND MAYAN POETRY, a collection of Mesoamerican verse translated by Bowles. He has served as editor for the ALONG THE RIVER anthology series, DONNA HOOKS FLETCHER: LIFE AND WRITINGS, the magazine FLASHQUAKE, and LA NORIA Literary Journal. His book review column TOP SHELF appears each Thursday in THE MONITOR, a regional newspaper. Sponsored by the Museums of Port Isabel.
10/25 8:30p
Lighthouse Establishment Cinema "MONSTER HOUSE"
10/26

4pm-6pm…
5pm-6pm….PI Derry Folkloric Dancers & Derry Blue Diamond Cheer Squad (Derry Elementary School)
4pm-6pm…Altar Making "Laguna Madre Art League"
4pm-6pm…Sugar Skull Candy Workshop "Omar Fonseca & Jessica Villescaz"
5pm-6pm…PI Derry Folkloric Dancers
5pm-6pm…Presenation of the Day of the Dead "UTB Professor Manuel Medrano (Inside the Treasures Museum)
6pm-7pm…Blue Diamond Cheer Squad from Derry Elementary School & PI Pee Wee Tarpon Cheer
7pm-11pm…Port Isabel Community Street Dance – Live Music by "Los Dominantes"
9pm…Halloween Costume Contest
*Subject to change.
Throughout the  day there will be Day of the Dead Altars and Artwork on display in the Treasures of the Gulf Art Gallery.
VENDOR INFO: If you are interested in vending opportunities at the Day of the Dead event, contact Jeannie Marie A. Flores at 956/943-7602 or emai: museumdirector@copitx.com.
Vendor Application & Vendor Map: http://portisabelmuseums.com/mopi/programs/day-dead/day-dead-vendor-application/

Altar Contest Submission Application: dod-altar-registration
From 7:00 – 11:00 p.m. a PORT ISABEL COMMUNITY STREET DANCE will be held on Tarnava Street between Railroad & Hickman! The public is invited to attend this free event. Live music, vendors and lots of family friendly fun!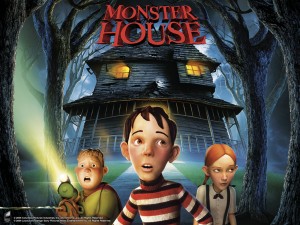 The last movie of the 2013 Lighthouse Establishment Cinema will be presented on Friday, October 25 at 8:30 p.m. As part of the Halloween and Day of the Dead festivities, "Monster House" will be screened as part of the free, family fun offered by the City of Port Isabel, the Port Isabel Economic Development Corporation and the Museums of Port Isabel.

Concessions offered. For more information contact the Museums of Port Isabel at 956/943-7602 or email Director, Jeannie Flores at museumdirector@copitx.com.

*?php comments_template();?*/>